Quick navigation guide for web app
Welcome to Camelo — an employee scheduling app for shift-based businesses and hourly workers. Here's a quick start guide to get you started.
When you open the Camelo web app on your computer, you'll see 5 main tabs at the top of your screen: Dashboard, Scheduler, Attendance, Timesheets, Contacts.
Here's where you can view snapshots of your business operations, requests, and your personal calendar.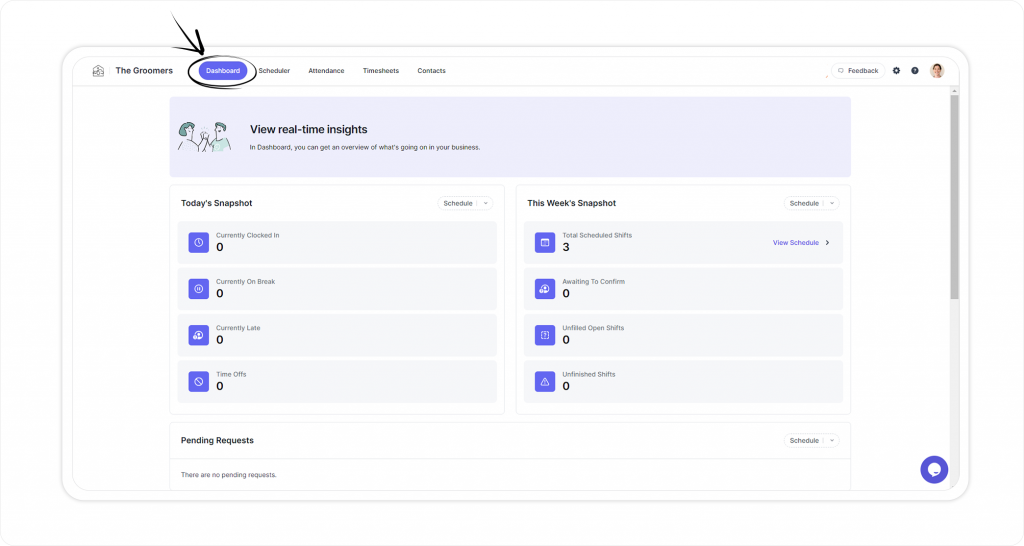 From the Scheduler tab, you can:
– View your shifts and other members' shifts.
– Create and publish new shifts.
– Edit and delete existing shifts.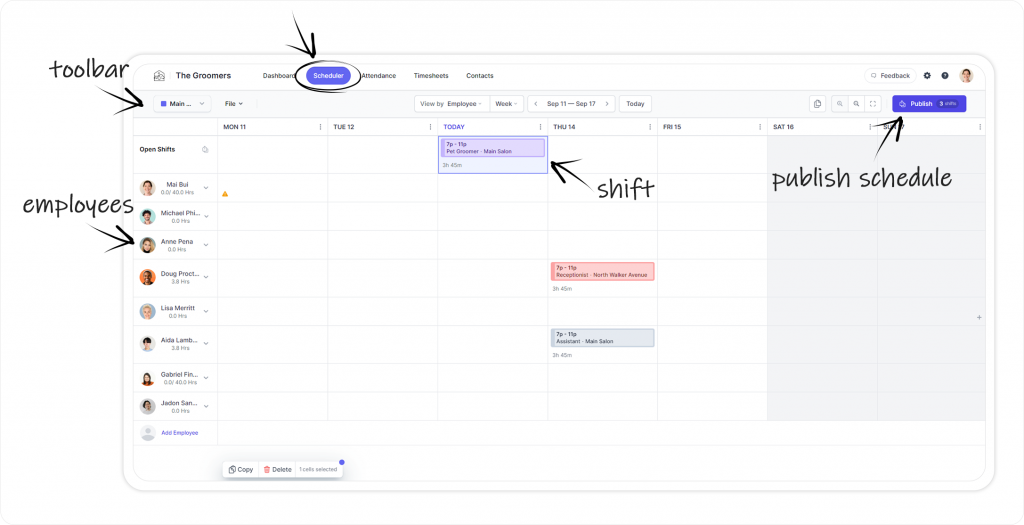 Attendance features are available on the Camelo smartphone apps and the Kiosk app. You and your team can either use the phone or a terminal device to clock in and out.
Tap Get Started to get instructions for using this feature.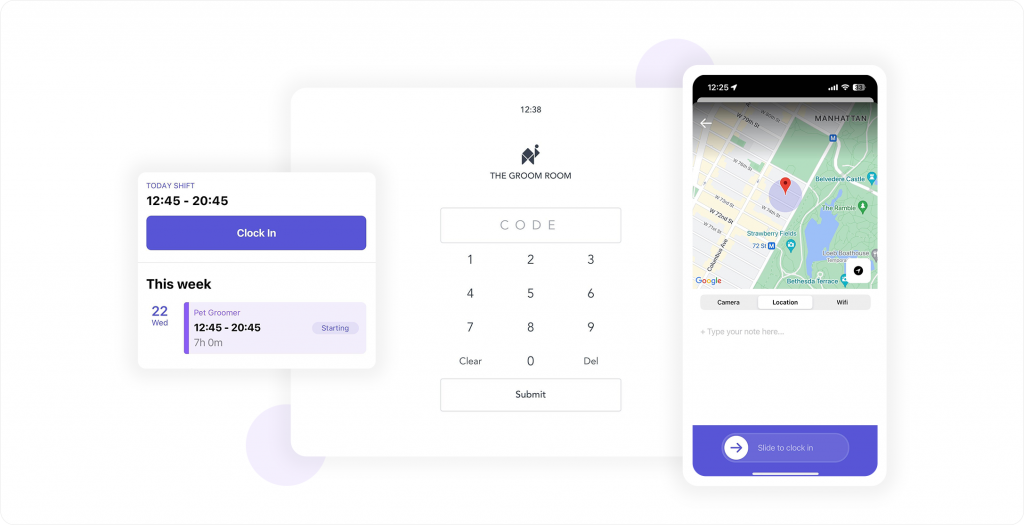 The kiosk app can be used to set up a terminal device for clocking in and out. For example, you place a tablet at the workplace entrance and everyone can use that tablet to clock in/out, then you can use the kiosk app.
Visit https://kiosk.camelohq.com to use it or learn more about how to use it here.
From the Timesheets tab, you can:
– View timesheets of each team member.
– Edit & approve timesheets.
– Export & print timesheets.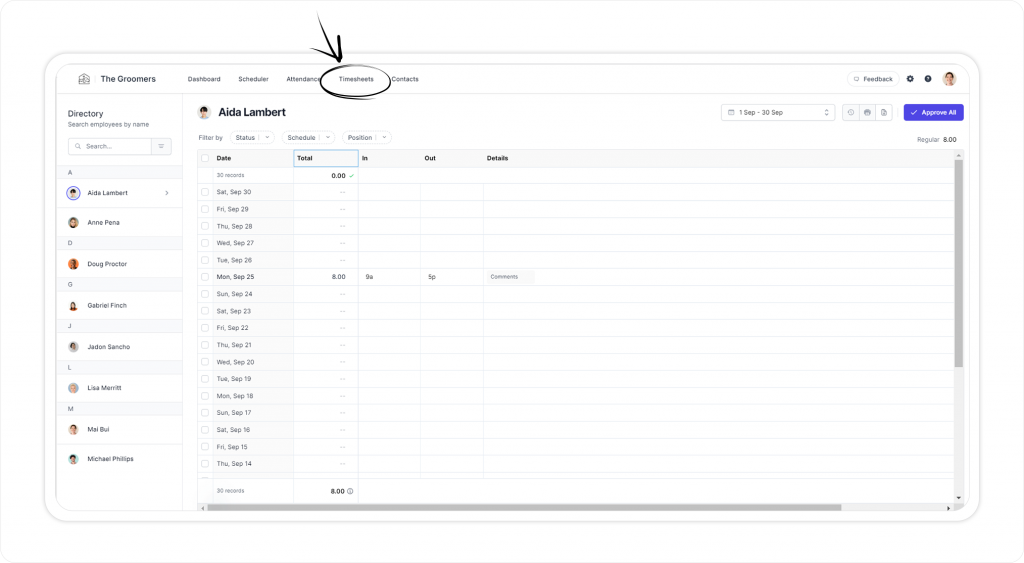 Here's where you can view information of other team members. The owner of a business account can also add, edit, and archive members.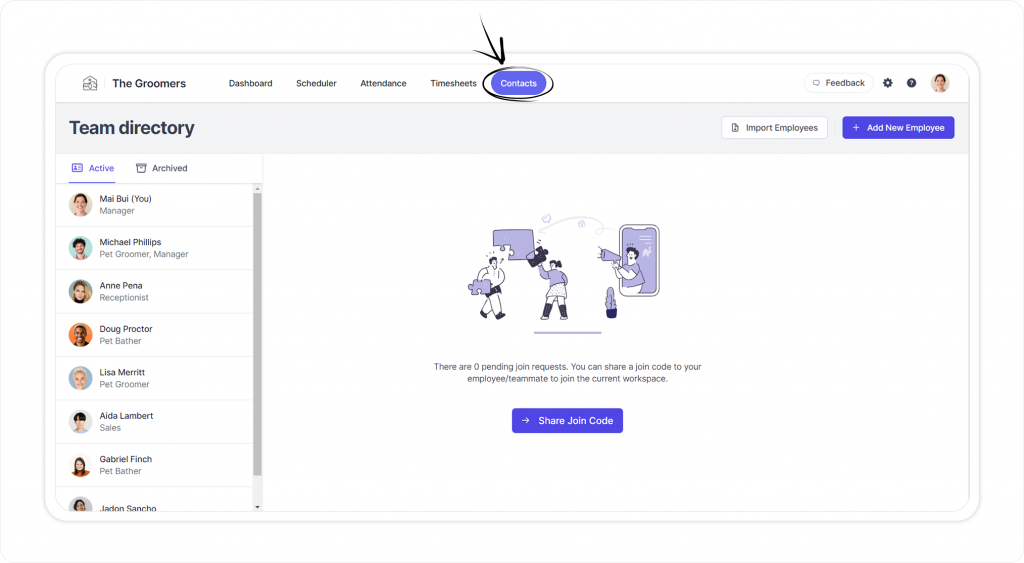 You can click Feedback on the top right corner to send feedback to the Camelo team directly.
You can click the  button on the top right corner to manage your account settings.