Upgrade your plan
Upgrading your Camelo plan allows you to access unlimited features on Camelo.
How to upgrade your Camelo account
Here are the instructions for upgrading your Camelo account:
1. Log in to your business account at https://dashboard.camelohq.com/.
2. Click the Upgrade Your Plan button in the top navigation bar, or visit our Pricing page to select a plan.

3. Choose the plan you want to subscribe to, and click Upgrade Now.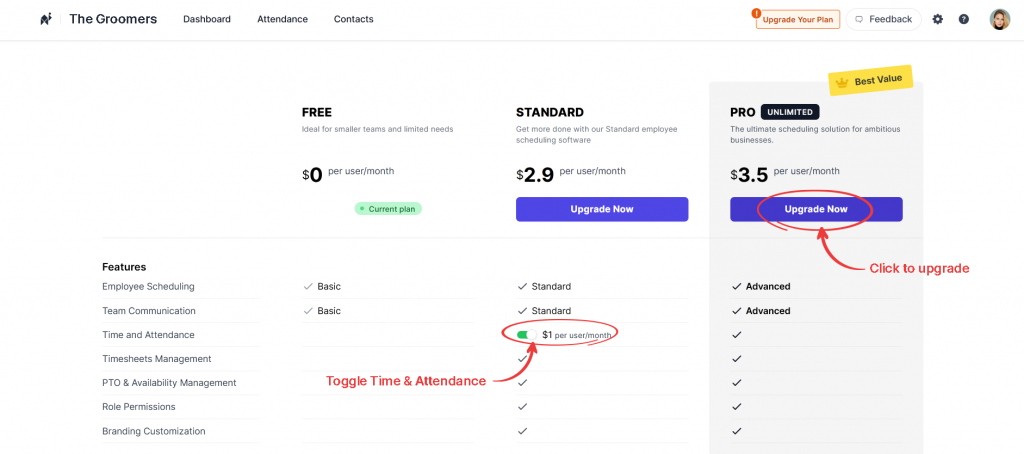 📌 If you choose the Standard plan, you can toggle on the switch for Time & Attendance to add time clock and attendance features to your plan. The price will be automatically updated when you toggle it on.
4. Enter your payment details, and click Subscribe.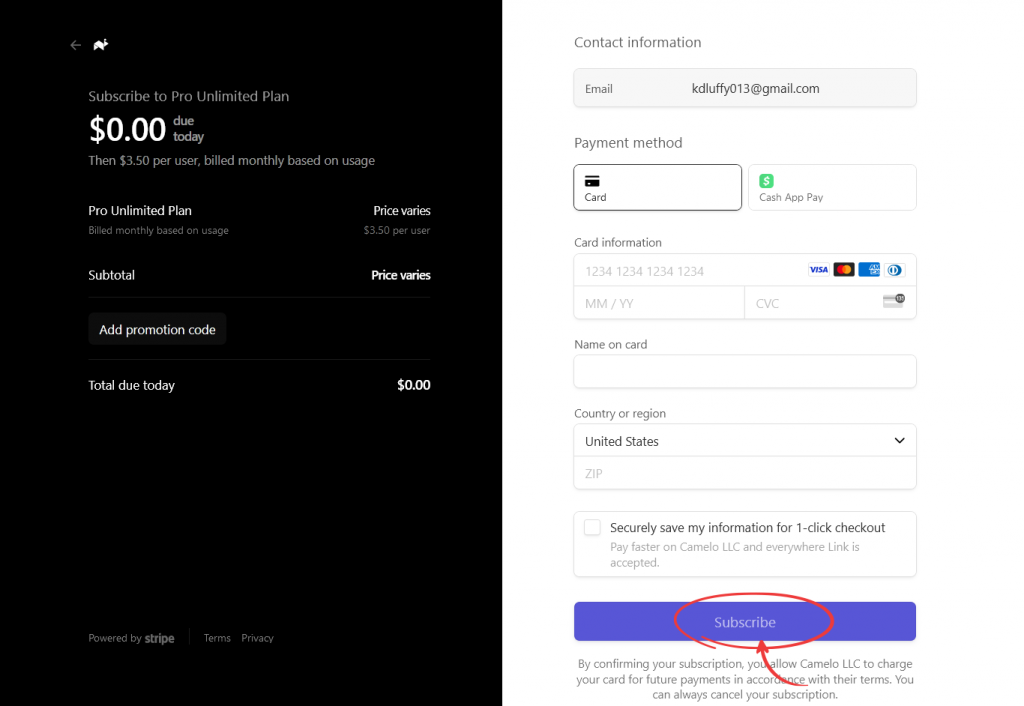 Notes
You must have the Owner access level to upgrade your business account.
Accounts on a monthly billing cycle are billed at the end of each payment cycle. For example, a monthly account subscribed on January 12th will be billed on February 12th, and the invoice will be sent on February 12th.
Accounts on a yearly billing cycle pay for a 12-month subscription in advance for a discounted rate.
You will be billed for active employees during the pay period only. Archived employees will not be billed.