Photo attachments, read receipts, scheduler improvements & job site notes
Inbox: Photo attachments & read receipts
You can now send photos and view who has seen your messages in Camelo Inbox.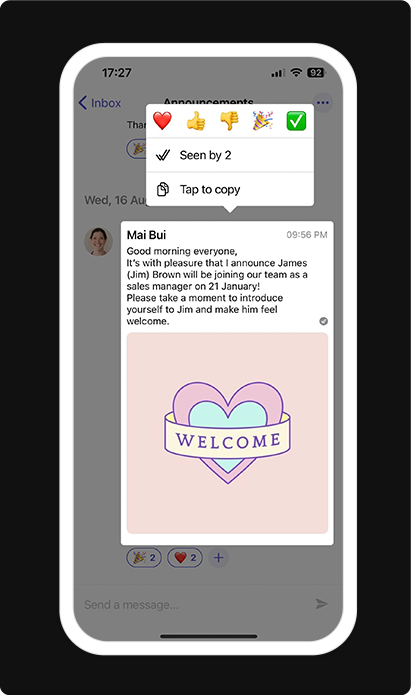 Mobile app: Scheduler improvements
The Scheduler on your mobile app just got some improvements that make it more convenient and easier to use.
Multiple shifts in a cell are now all shown, instead of collapsed.
You can tap the blank space at the bottom of each cell to add a new shift, instead of tap and hold the cell.
You can view the total scheduled hours per week.
The Scheduler interface is improved so it's easier and faster to view and find the info you need.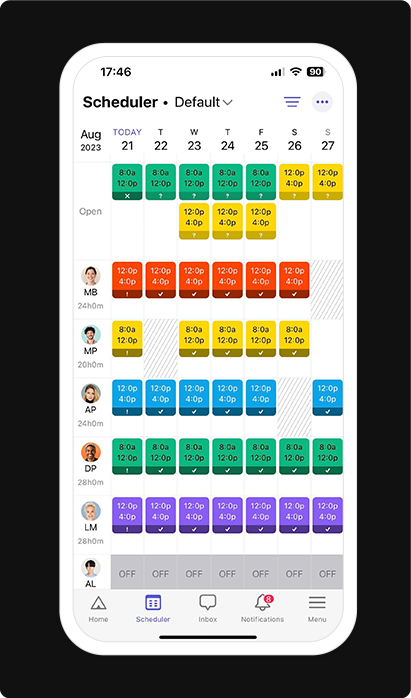 Web app: Copy shifts
You can now copy shifts using the Scheduler on the web app.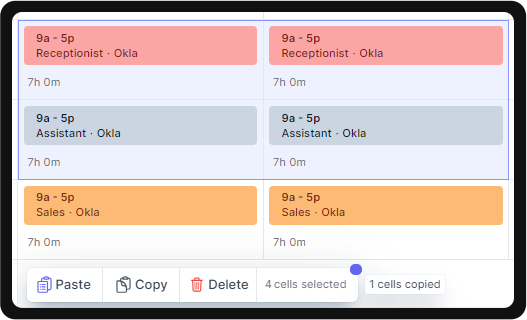 Job Site Notes
You can now use Job Site Notes to auto-fill details of shifts taking place at a specific job site, helpful for sending reminders and notes to employees.